It's a truth universally acknowledged that being a parent can be rough on the wallet. Children get expensive, quickly—especially if they're still in diapers. It seems like every time we turn around, we need to buy another package of diapers. Especially if you have an active baby (my son has been on-the-move since he was 3 months old!), it can feel like there are never enough diapers to go around. That's why I turned to Hello Bello—not just because it's an inexpensive brand that works well for my child, but also because buying bundles online helped me save money and time on shopping trips.
Let's jump into how to save money on diapers!
Post may contain affiliate links which we can earn a small commission on. It keeps our site running and supports our 10 deal finders. Thank you from the bottom of our hearts for shopping with us first.
Price at time of post, we are not responsible for product, shipping or policies of other stores.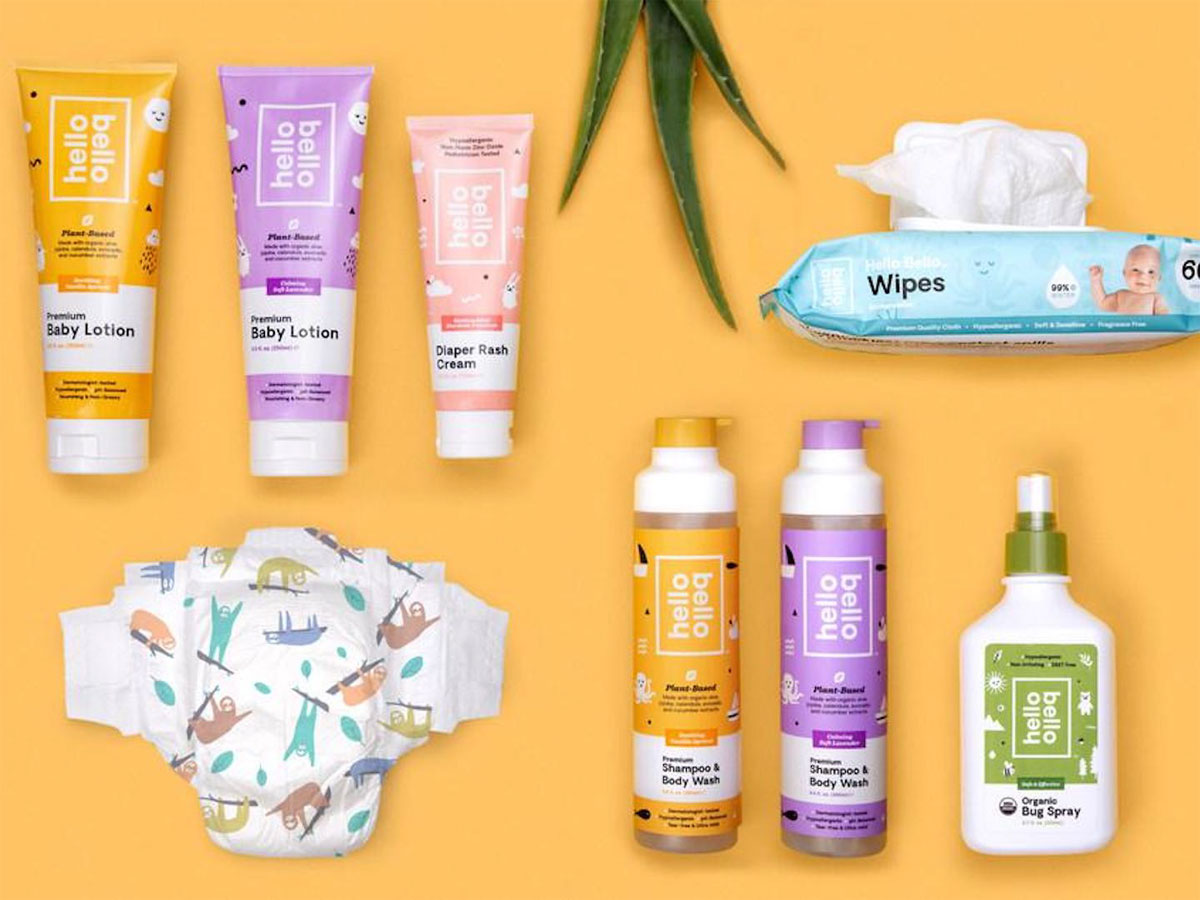 We love being parents, but it can be rough on the wallet.
Diapering your baby is an expensive business. You want the best for them, but this doesn't come cheap. We all know that parenthood is a joyous experience with so many rewards, but it can be rough on the wallet!
For those who are looking to save money and reduce the cost of diapers in their household, there are several options available to you. One way is by buying online from companies like Hello Bello. With an online diaper service such as this one, you can get 25% Off Your First Bundle! Just by using code DIAPERS at checkout and it includes bonus freebie item!
The biggest expense can be diapers.
You may be wondering how you can save on diapers. The biggest expense is the cost per diaper, and this will vary from brand to brand. On average, however, one package of diapers costs about $40. If you consider that babies go through an average of 8-10 diapers a day (and sometimes more), then you're spending at least $300 a month on these single items! Let's NOT do that and find a way to SAVE.
A newborn baby uses 12 newborn sized diapers a day for two weeks (168 diapers)
10 size 1 diapers a day for the next month (300 diapers)
8 size 2 diapers a day for two months (480 diapers)
8 size 3 diapers a day for four months (960 diapers)
6 size 4 diapers a day for 2 1/2 months to round out a full year (450 diapers)
The average baby uses 2,400 diapers during the first year
That's why buying diapers online during sales or bundling subscriptions are so important for saving money on everything from food and clothes to health care products like diapers. You can find coupons in magazines or newspapers but then you have to purchase the magazine or newspaper just for the coupon(s). With Hello Bello there are no more worries about finding those elusive coupons because they offer them right with their subscription!
Buying In Store Costs More, At Times
Diapers can get expensive quickly, especially if you don't buy them on sale. According to sources the average price for diapers, the cost of diapers in the first year alone can be as high as $1000! Here are 3 ways to save money on diapers:
Buy diapers in bulk from Hello Bello, Costco or Amazon
Use reusable cloth diapers and liners
Get a diaper service that uses organic ingredients and washes them with 100% natural detergent.
The Kirkland Signature brand of diapers is available at Costco for $59.99 per box, and each box contains 192 size 1 diapers (about 0.31 cents apiece). But it doesn't include wipes like Hello Bello.
So does Hello Bello! + YOU GET 4 packs of wipes (60 count each = 240 wipes ) , so you've actually saving much more. Since the average cost of wipes is 5-6 cents you're looking at saving about $13-14. And based off a size 1 diaper bundle by my calculations that breaks down to $0.25 cents a diaper – A much higher savings. The bundle is actually and $85 value!
Mama Bear (Amazon): is also about $0.31 per diaper on average but also doesn't include the wipes.
Take Pampers Cruisers as an example: when purchased in a small package of 44 diapers, each individual diaper costs around $0.61 – YIKES.
PROS
Choose from 20+ designs
Includes four packs of wipes per shipment
Option to add more products to bundle at a discount
Made from plant-based materials
Reasonably priced
CONS
Some customers complain about absorbency
Not as Eco-friendly as other sustainable diapers
But should you buy Hello Bello Diapers?
Hello Bello is a diaper brand that's been making waves lately. It's a bit of an upstart in the industry and has quickly risen to become one of the most popular diapers out there, with many parents swearing by their quality.
We're sure you're wondering: is Hello Bello worth it? Is it really better than Pampers or Huggies? We've done some research, so we can help you decide once and for all whether this diaper line is right for your family!
Hello Bello diapers work well for some babies, but not others. They are a great value if you have a child who doesn't have sensitive skin, and you're looking for inexpensive diapers that work.
They won't be quite as absorbent as Pampers or Huggies, but they're not terrible either. If you buy them in bulk packaging like the one pictured above (which is a big plus), each diaper will cost roughly 9 cents less than Honest Co., which makes Hello Bello cheaper by default if you have to take both brands into consideration
That said, I'm not a fan of Honest Co. products and so it's an easy decision for me to prefer Hello Bello over them.
Why Are Diapers So Expensive ?
When it comes to diapers, my first thought is: why do they cost so much? The answer lies in the fact that most diapers are manufactured by large corporations like Procter & Gamble (the manufacturer of Pampers) and Kimberly-Clark (the manufacturer of Huggies). These companies have huge marketing budgets and spend millions on ads every year telling you how your baby will suffer if you don't buy their brand of diaper.
Who Developed Hello Bello ?
Dax Shepard and Kristen Bell—a pair who always keeps us laughing (and we mean this in the funniest way, since she is literally a star of Veronica Mars, The Good Place, Gossip Girl and FROZEN)—developed Hello Bello.
The pair created a line of baby care products called Hello Bello, which they launched exclusively with Walmart. You might be surprised to see an "exclusive" brand in this chain, but their commitment to affordable diapers and all things related is clear!
I'll admit, Walmart is a pretty unexpected place to find an exclusive "premium" brand; however they feel strongly about providing all humans with access to affordable diapers!
Bundles are the way to go
Diapers are so expensive these days! If you haven't noticed yet, they come in all shapes and sizes at the drugstore—but so do babies. It can be hard to figure out exactly how many diapers your infant will need before you know it's time for another size up.
With Hello Bello, there's no guesswork involved: You get as many packages of diapers as fit into your bundle box (up to seven), plus wipes too! Plus each month features a new design that can be easily transformed into something fun and imaginative.
Their subscription diaper service allows you to mix and match sizes—something no other service offers! So if you have multiple kids in different sizes, or know they will go up a size soon, you can mix the sizes.
THIS IS A HUGE COST SAVING BENEFIT- you won't be wasting diapers.
Give Them a Try
And if you have a baby on the way, we think you should definitely try them. As I've said before, they're not bad diapers and for their price point, they do a decent job of keeping your little one dry and happy. The only real downside is that some babies have more sensitive skin than others – which means sometimes you need to try different diapers out till you find "the one". In that case, there's always going to be other options out there though! So if this brand doesn't work for your family just yet keep searching until you find something that does.
Some Other Affordable Diaper Options
Cheaper When You Choose Subscribe + Save on Amazon
There's no content to show here yet.
For more tips, check out this article: https://www.babycenter.com/how-to-save-money-on-diapers